Hey there! So I've been seriously debating about what I'd like to be my first post, and I've concluded that I'd like to put up something that may be at least a little bit helpful for someone. Personally, I love accessory shopping. Unfortunately, I'm pretty picky about the things I like, and the things I find myself attracted to are usually too expensive for me to justify purchasing. So a while back I decided to try out grabbing some plain purses from the thrift store and creating them into whatever style suited what I was looking for at the time. I find that it's actually a GREAT substitute for splurging on whatever Samantha Thavasa purse I'm oggling at the moment (But don't misunderstand, I DO intend on getting one someday!).
I've made a few step-by-step representations of some of the ones that I've made: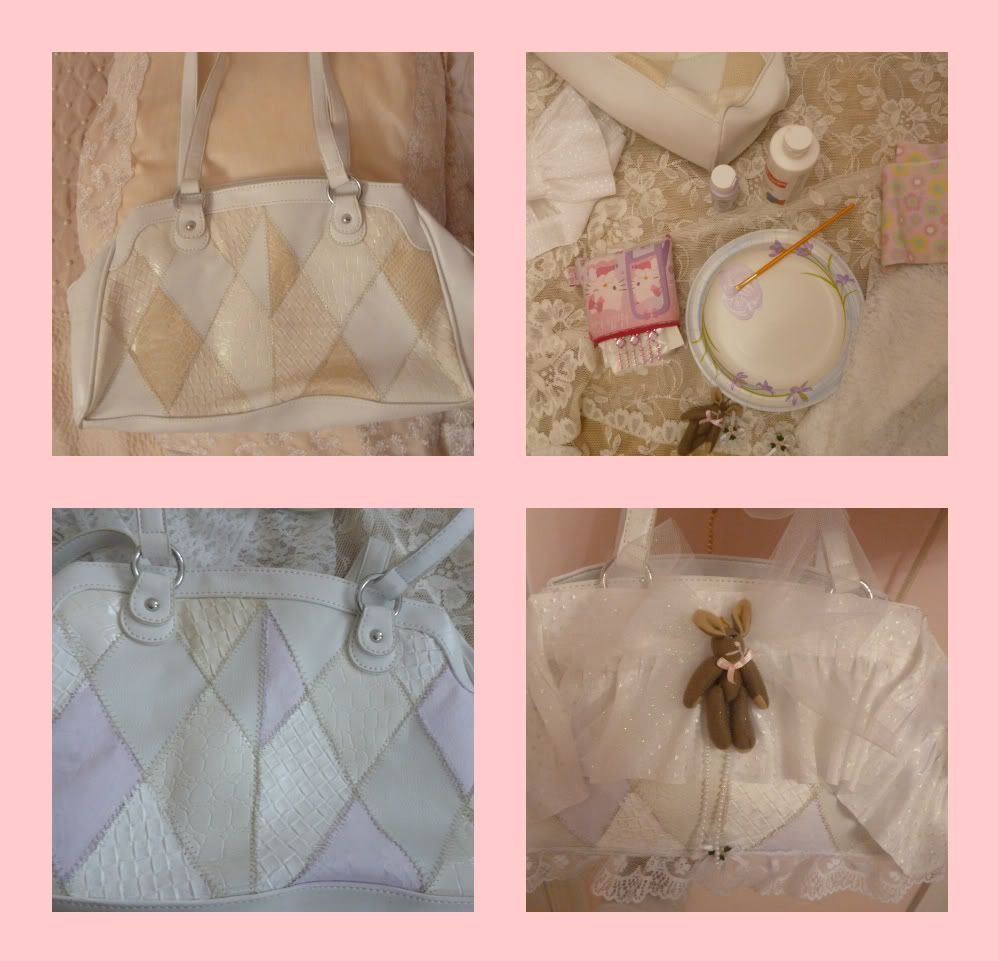 I get compliments on them all the time, and it's pretty rewarding to know that each of them ends up costing me about $5.00 or less.
Original Purses: $3 (thrift store)
Ribbons and bows bought in bulk (craft/wholesale stores)
Acrylic paints: About $0.50 (craft stores)
E6000 Glue: About $3 (craft stores)
When picking out purses from the thrift store, just try to keep in mind that it's best to look out for extremely plain bags. You can always use acrylic paint to add some color, and other things can help spice it up however you like!